Thanks to you, our group is celebrating its 50th anniversary. I am deeply grateful to all our members and everyone for your kind assistance and support. While carrying on with our funeral service business, we founded JEC Co., Ltd. (Japan Embalming Corporation Co., Ltd.) in order to provide embalming services to our families and preserve the dignity of the deceased.
Embalming was originally preformed in North America and Europe in order to disinfect, preserve, repair and cosmetize the deceased for the bereaved family in order to see the deceased once more in a more peaceful and tranquil setting.
Our 20 embalmers, who are licensed and well trained, will help the bereaved family to heal any grief and leave more peaceful memories of their loved ones.
Now, we have 7 embalming facilities in Tokyo, Chiba, Hiroshima, Kumamoto, Kagoshima, Oita and Hitoyoshi.
We strive constantly to upgrade our services and expertise we are willing to serve you wholeheartedly. We are grateful for your business.
Your continued support will be greatly appreciated.
AKIRA IKEDA
Emeritus Director of the Kawasaki Medical School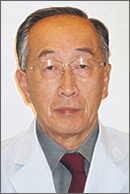 The issue and problems associated with infectious diseases, especially those caused by medicine resistant bacteria have become an important issue within Japan.
These diseases can be spread by the bodily remains of people who have died from them. We must use methods to help prevent this to promote public safety within Japan.
I was introduced to arterial embalming when studying abroad at the University of Virginia in 1964. I later learned embalming techniques when I taught at Wayne State University in Detroit. Upon returning to Japan in 1974 at the invite of Kawasaki Medical School, I introduced arterial embalming to Japan for the first time.
While I often participated in pathological autopsies and during my general practice, the danger of infectious diseases were pointed out by the medical staff, but methods available for protection against infectious diseases were lacking for doctors, medical staff and nurses, bereaved family members or funeral service employees.
Our research data indicates that the dangers of the spread of infectious disease can be dramatically lowered by the changes in the deceased body chemistry after the embalming operation has taken place. I sincerely hope that embalming will become more understood and spread within the medical field and funeral service employees.
Company Profile
JEC /Japan Embalming Corporation Co.,ltd is an embalming company founded in 1995 . We perform embalming about the 5,500 deceased a year. And we currently have embalming facilities located in Tokyo, Chiba, Hiroshima, Kumamoto, Kagoshima and Oita.
| | |
| --- | --- |
| Company Name | JEC /Japan Embalming Corporation Co.,ltd |
| Address | 1-16-3 Minami Magome, Ota-ku, Tokyo 143-0025 |
| TEL | 03-5743-1400   FAX 03-5743-1403 |
Center
Ichihara center

8807 Goi, Ichihara City,
Chiba 290-0056
TEL 0436-26-9049
FAX 0436-24-4004

Hiroshima center

6-18 Yoshijima-cho, Naka-ku,
Hiroshima City, Hiroshima
730-0821
TEL 082-545-0006
FAX 082-545-0074

Beppu center

4-11 Shin Minato-cho, Beppu
city, Oita 874-0923
TEL 0977-24-3741
FAX 0977-24-7771

Kumamoto center


2-3-43 Kotohira, Kumamoto
City, Kumamoto 860-0813
TEL 096-243-0512
FAX 096-243-0511

Hitoyoshi center

836 Oniki-machi ,Hitoyoshi city,
Kumamoto 868-0021
TEL 0966-23-4270
FAX 0966-23-4282

Kagoshima center

1-1-1 Harara-cho, Kagoshima
city, Kagoshima 890-0025
TEL 099-250-4242
FAX 099-256-4742